i was just perusing our cd collection for music to sew with and found this one:
i bought this from a street band that i loved and used to play all over chicago's downtown including my old hood, the south loop. so i was wondering whatever happened to them and i think i found them. i think they're now the
hypnotic brass ensemble
. they've toured all over the place and accompanied the gorillaz, snoop dog, mos def and this band, golden silvers:
catchy, no? so proud and excited for them... they're so talented! :) sad that they moved away from chicago though:
ennyhoo... so as i mentioned above, i'm sewing... i decided to jump on the
Project Restyle
bandwagon. i have to thank my friends
@nuprinz
and
@snora88
for planting the seed. they had originally brought up a similar idea to me. but it seemed pretty daunting. glutton for punishment that i am, i'm going to do it anyway... :) wish me luck!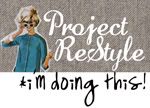 thanks for coming by! happy friday! stay warm fellow midwesterners!